The threadmill was not quite behaving, so we hacked it and now we control it via wifi.
This threadmill should adjust speed automatically based on the runner's speed, but we can't say that it was functioning reliably.It is also missing common functions regular treadmills have (it is the basic version).
So we hacked the communication between treadmill's controllers, added an extra controller and programmed it to manage the threadmill and host webservice page.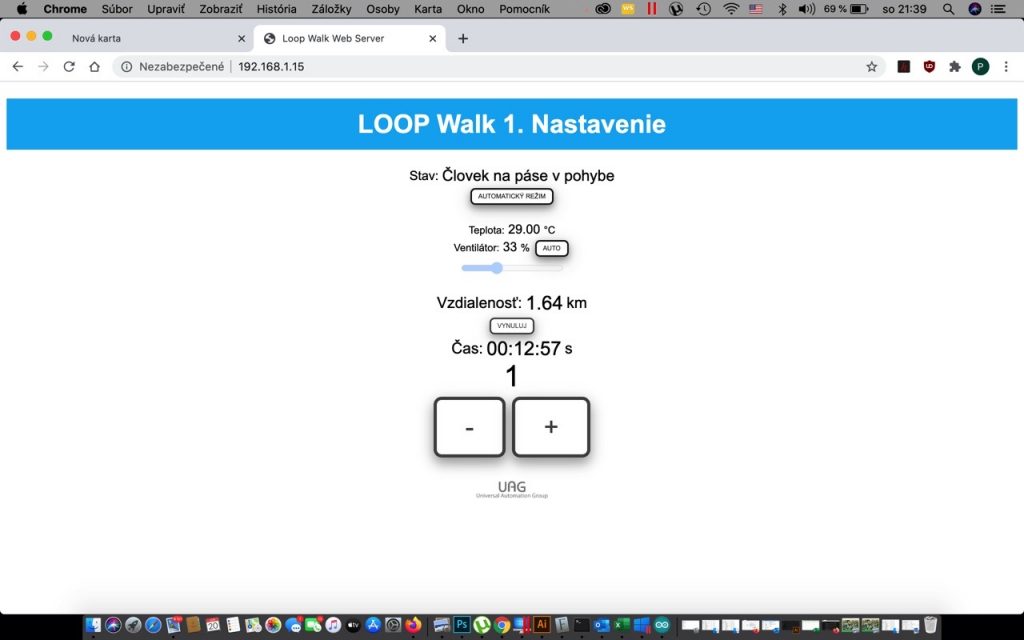 This is how the user interface of the treadmill looks like now on pc or smartphone. We programmed it to be simple and easy to use.