Pipes lift controller repair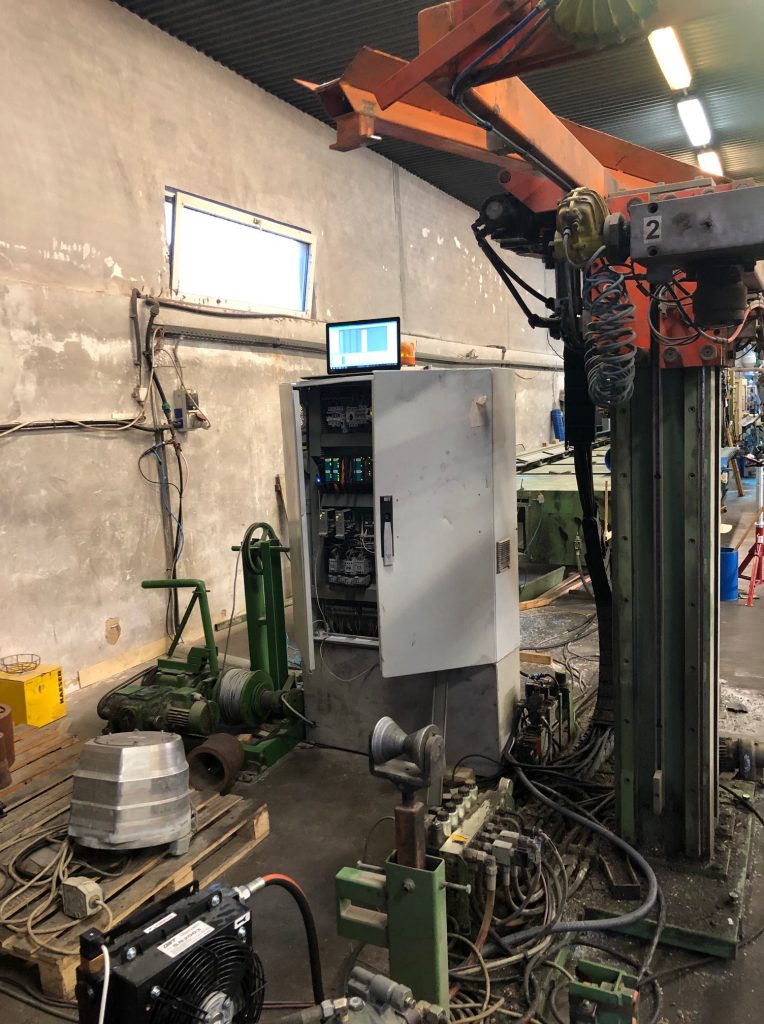 A customer had electrical malfunctions in plastic pipes lift controller. Without this machine in operation, production would be limited.
We managed to remove all problems within 24 hours. We also created a backup, which was not accessible before. We also had to initialise the machine, due to loss of process parameters.